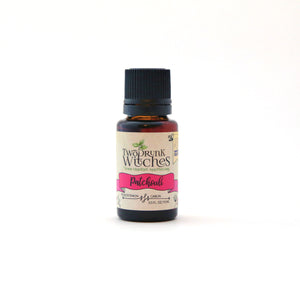 Patchouli 100% Pure Essential Oil (.5 fl. oz./15 mL)
Regular price $17.00 Sale
Sourced from the leaves of a tropical member of the mint family, patchouli's exotically sweet, earthy scent is synonymous with the free spirited hippie culture of the 1970s. From an aromatherapy perspective, patchouli is said to enhance one's mood, increase feelings of peace and abundance and promote sensuality. Patchouli is also known to soothe inflammation and irritations, including chapped or cracked skin, and to stimulate circulation, promoting cellular growth and regeneration.
Ingredients: Pogostemon Cablin (Origin: Indonesia)
Important Note: It is critically important to take the time to educate yourself on how to incorporate essential oils into your life in the safest way possible. Essential oils should be avoided if pregnant or trying to conceive, and we also suggest they be avoided around children or pets. Due to their high potency, they can also interfere with medications and are not recommended for people who are sensitive or allergy-prone.