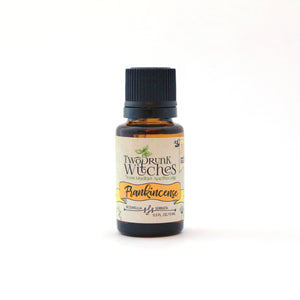 Frankincense 100% Pure Essential Oil (.5 fl. oz./15 mL)
Regular price $27.00 Sale
Frankincense essential oil is derived from the hardened sap - or resin - of the Boswellia tree, and has been used over the centuries for religious and spiritual purposes. The essential oil is said to help deepen one's breath and aid meditation, visualization and spiritual attunement. The oil is often used in ritual to purify and anoint, and offers an extremely calming scent that works to promote a sense of peace and balance. It makes a great addition to any home yoga practice!
Used topically, frankincense's anti-inflammatory properties are said to soothe and tone the skin, alleviate acne and combat signs of aging by improving cellular function.
Ingredients: Boswellia serrata (Origin: India)
Important Note: It is critically important to take the time to educate yourself on how to incorporate essential oils into your life in the safest way possible. Essential oils should be avoided if pregnant or trying to conceive, and we also suggest they be avoided around children or pets. Due to their high potency, they can also interfere with medications and are not recommended for people who are sensitive or allergy-prone.