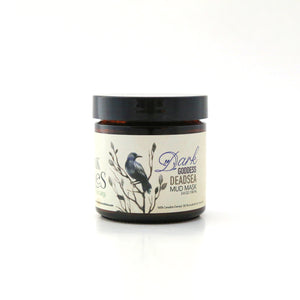 Dark Goddess Dead Sea Mask with Tea Tree Oil (3.4 fl. oz./100 mL)
Regular price $20.00 Sale
Rich in nourishing salts and minerals, mud originating from the Dead Sea is renowned for its deep cleansing and detoxifying action and is sure to leave your face feeling toned and rejuvenated.
The addition of 100% pure tea tree oil works to help reduce signs of inflammation and clarify the complexion. Our Dark Goddess Dead Sea Mask is a wonderful treatment for those with an oily complexion who are prone to blemishes and breakouts.
Ingredients: Dead Sea Mineral Mud, Essential Oils
This product is paraben-free, phthalate-free, gluten-free and vegan-friendly.
IMPORTANT: Test on a small patch of skin if you are sensitive or allergy-prone, and discontinue use if a reaction occurs.