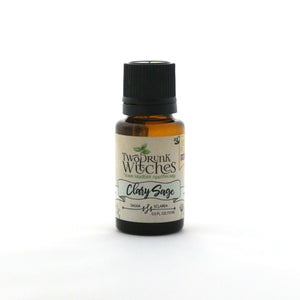 Clary Sage 100% Pure Essential Oil (.5 fl. oz./15 mL)
Regular price $20.00 Sale
The earthy, herbaceous scent of Clary Sage is said to promote euphoria and dreaminess, helping to foster your creativity and tap into your intuition - some say it even helps aid in lucid dreaming!
Clary sage invites confidence and empowerment and, for these reasons, is also used by some as an aphrodisiac.
This is a lovely oil to use in your yoga or meditation practice, to clear your home or any time you're feeling stagnant and uncertain.
Ingredients: Salvia sclarea (Origin: Croatia)
Important Note: It is critically important to take the time to educate yourself on how to incorporate essential oils into your life in the safest way possible. Essential oils should be avoided if pregnant or trying to conceive, and we also suggest they be avoided around children or pets. Due to their high potency, they can also interfere with medications and are not recommended for people who are sensitive or allergy-prone.