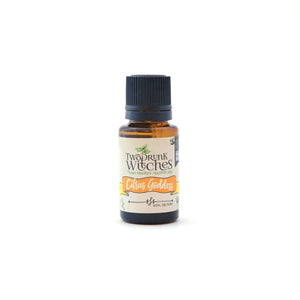 Citrus Goddess 100% Pure Essential Oil Blend (.5 fl. oz./15 mL)
Regular price $20.00 Sale
Also featured in our Citrus Goddess Soothing Lotion and Citrus Goddess Bath Bomb, this uplifting blend works to boost your energy and awaken your creativity. Citrus also promotes a sense of clarity and focus while instilling feelings harmony and balance. We love this blend for those times when we're feeling creatively blocked and can benefit from being inspired and uplifted. This one's sure to awaken your inner goddess!
Ingredients: Sweet Orange, Lemon, Lime and White Grapefruit
Important Note: It is critically important to take the time to educate yourself on how to incorporate essential oils into your life in the safest way possible. Essential oils should be avoided if pregnant or trying to conceive, and we also suggest they be avoided around children or pets. Due to their high potency, they can also interfere with medications and are not recommended for people who are sensitive or allergy-prone.