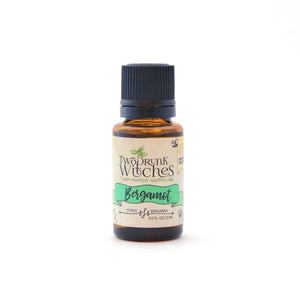 Bergamot 100% Pure Essential Oil (.5 fl. oz./15 mL)
Regular price $14.00 Sale
Unlike most other essential oils, which are steam distilled, bergamot is made from the cold-pressed rind of the near-ripe citrus fruit of the bergamot tree. Bergamot is a familiar scent to many - it happens to be one of the main ingredients in earl grey tea (and reminds me of the Fruit Loops we used to enjoy as kids!).
Bergamot is known for its ability to rejuvenate the senses while promoting a feeling of calm. The scent instills a balanced, joyful energy and is said to help release feelings of grief, anger and frustration. Its bright, citrusy notes are lovely to help ease feelings of tension and worry.
Bergamot's antiseptic properties are known to help soothe inflamed skin, and the oil is also frequently used as an ingredient in natural bug repellants.
Note: We source furocoumarin-free bergamot, meaning the phototoxic constituents have been removed.
Ingredients: Citrus bergamia (Origin: Italy)
Important Note: It is critically important to take the time to educate yourself on how to incorporate essential oils into your life in the safest way possible. Essential oils should be avoided if pregnant or trying to conceive, and we also suggest they be avoided around children or pets. Due to their high potency, they can also interfere with medications and are not recommended for people who are sensitive or allergy-prone.