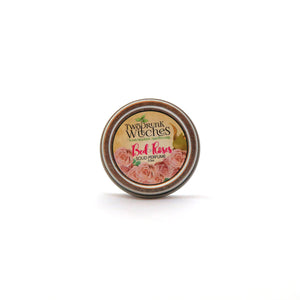 Bed of Roses Solid Perfume (.5 oz./15 mL)
Regular price $22.00 Sale
Stop and smell the roses!
Our Bed of Roses Solid Perfume contains a sultry, floral blend of rose absolute, rose de mai and rose geranium essential oils designed to uplift your spirits and promote feelings of self-love and confidence - ooh-la-la!
The perfect companion to our Bed of Roses Uplifting Spray!
Ingredients: Castor Seed Oil (Ricinus Communis), Organic Coconut Oil (Cocos Nucifera), Yellow Beeswax, Organic Jojoba Seed Oil (Simmondsia Chinensis), Essential Oils
IMPORTANT: Test on a small patch of skin if you are sensitive or allergy-prone, and discontinue use if a reaction occurs.